PUMP MY ELECTRO invite CHRISTOPHER KAH (Strasbourg/FR)
PUMP MY ELECTRO invite CHRISTOPHER KAH (Strasbourg/FR)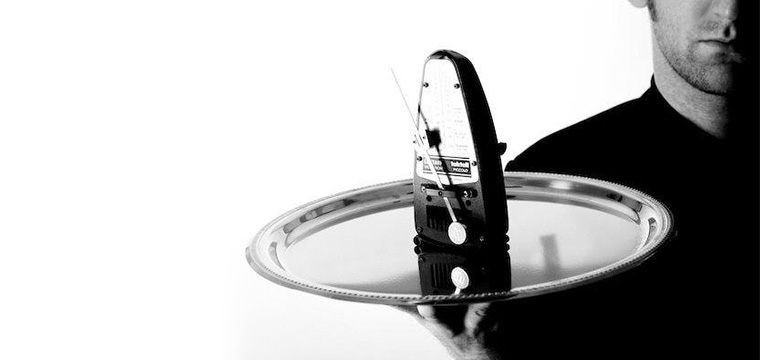 Christopher Kah was born in 1980 in Alsace, east of France.
When he was 17 he joined an electronic association where he started mixing Detroit. He loved the dark and simplistic side of this style. His inspirations came from people like Kenny Larkin, Sean Deason, Colin Dale and Carl Craig. This is what brought him closer to others like Laurent Garnier or Johannes Heil to name just two.
In 2001, he started creating electronic music, simply with a DW8000, his very first machine, and his computer.
In 2003 his first MCD 'OPUS I' came out, with the Gaulois artist Franck Wolf.
End 2004, Christopher Kah appears on the double CD album "AXC-Labs" (Axesscode) for a track with Communication 0.
Spring 2005, release of Christopher Kah's first EP called "Natural Born Killer" on Terence Fixmer's label Planete Rouge, followed by the release of his first CD album 'A Wonderful Darkworld' on the French label Axesscode.
June 2005, an EP with Dave Clarke came out, with Christopher Kah's remix of "Come Inside", a track from 'Between The Devil…' first album of Terence Fixmer & Douglas McCarthy (Nitzer Ebb).
In 2007, Christopher Kah signs his first track on Anthony Rother's label 'DATAPUNK' and he also appears on several compilations on the side of The Hacker, Terence Fixmer, Millimetric, … (Electro Manifesto I & II)
In 2008 he remixes Dave Clarke's 'Protective Custody' and DJ Hell's 'The Disaster'.
In 2009 :
– WHITENOISE 007: a 4 track EP due to be released in September 2009 on Dave Clarke's new label 'WHITE NOISE'
– Two official remixes for Nitzer Ebb's new album. …Coming soon! http://www.nitzer-ebb.de/
– A remix of Adriano Canzian, on David Carretta Label's SPACE FACTORY(with THE HACKER, etc.)
– A release on CITIZEN RECORDS (VITALIC's label)… with a remix of JohnLord Fonda.
In 2010 :
– A remix of Mount Sims (Punch Rec.) June 2010
– A remix for The Neon Judgement, Sept. 2010.
– New maxi with remixes by David Carretta, Millimetric, Nomenklatur, Plastique de Reve & Adriano Canzian on my brand new label the RedHotHell rec.
– A remix for Laurent Garnier (Coloured City)
– A remix for Adriano Canzian
In 2011 :
– 2nd Opus of Christopher Kah's label (The RedHotHell rec.) RHH 002 with remixs by Alexander Robotnick, Nicolas Chenard, Magnus Froblom (with special support by Eric Prydz)
– A remix for Millimetric (released on M-Tronic with Terence Fixmer, The Hacker, David Carretta, Kiko, Adriano Canzian, Dirk Davo, …)
– A remix for Adriano Ferre – on CODE NOIRE rec. (Supported by Dave Clarke)
In 2012 :
– RHH 003 (Christopher Kah's label) with remixs by The Hacker, David Carretta, John Lord Fonda, Radical G, …) (Full support by Dave Clarke on his WhiteNoise Radio Show and by Adam X (CLR's Artist)
– RHH 004 with remixes by The Exaltics & Magnus Froblom (3 originals tracks specially supported by PLASTIKMAN aka Richie Hawtin)
– A remix for Radical G (Supported by Dave Clarke on his WhiteNoise radio show and by the The Public Stand Show)
– A remix for Adriano Canzian in the David Carretta's label SPACE FACTORY
In 2013 :
– Remix for HAUJOBB
– RHH 005 with special support by Plastikman, Dr Motte…
– remix for ADAN & ILSE
– RHH 006 special ELECTRO
Playlist début d'émission :
Sven Vath « Dein Schweiss (Christopher Kah Remix) »
CC-PP « Venus (Original Mix) »
Da Fresh « Concept (Original Mix) »
Podcast: Lire dans une autre fenêtre | Télécharger | Embed