PUMP MY ELECTRO invite FRANCK DE VILLENEUVE (Perpignan / FR)
PUMP MY ELECTRO invite FRANCK DE VILLENEUVE (Perpignan / FR)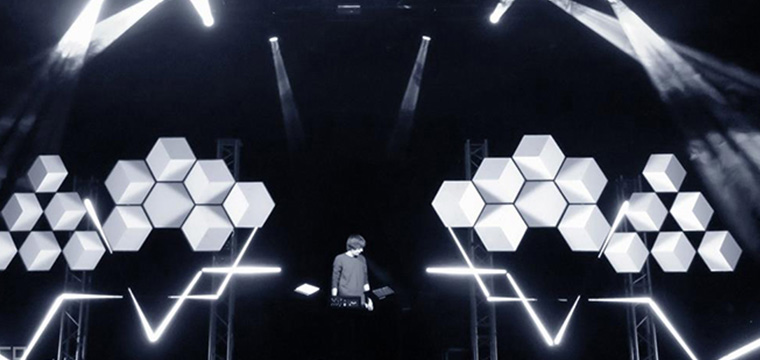 Franck de Villeneuve, French DJ & composer of electronic music since the early 90s, belongs to the first generation of DJs of the underground movement that oscillated into the raves of the south of France and north of Spain.
Franck de Villeneuve as a DJ plays a powerful music at cool tempo, an actual clever mix with underground resonances, lively and sensible, that he can't stop working during his sets, whatever they are performed with, vinyls, cds, or laptop & tactile controlled as in his last concept !
He's a real known activist, creator of the first Syndicat dedicated to electronic music artists and writer for blogs. He has been the artistic director and resident DJ of famous underground places like the Rachdingue club opened by Salvador Dali in Spain.
He has produced many tracks on labels like Timid records, Bus records, (…) and many remixes for artists like Alton Miller.
Franck is always passionated like a child, his life is music, electronic music.
Playlist avant l'émission :
Zandra « Impact (Original Mix) »
Playlist début d'émission :
Acsoft « Get Out Of My Head (Original Mix) »
Matan Caspi « Kinetoscope (Original Mix) »
Maxime Timpano « Yagé (Evan Mayers Remix) »
Podcast: Lire dans une autre fenêtre | Télécharger | Embed